BOOK STORE

<! Julia's Make Big Bucks off Catalogs on eBay sales page.>

<!Catalogs -->

Holiday Promotion: Make Big Bucks off Catalogs on eBay -- Only $4.95!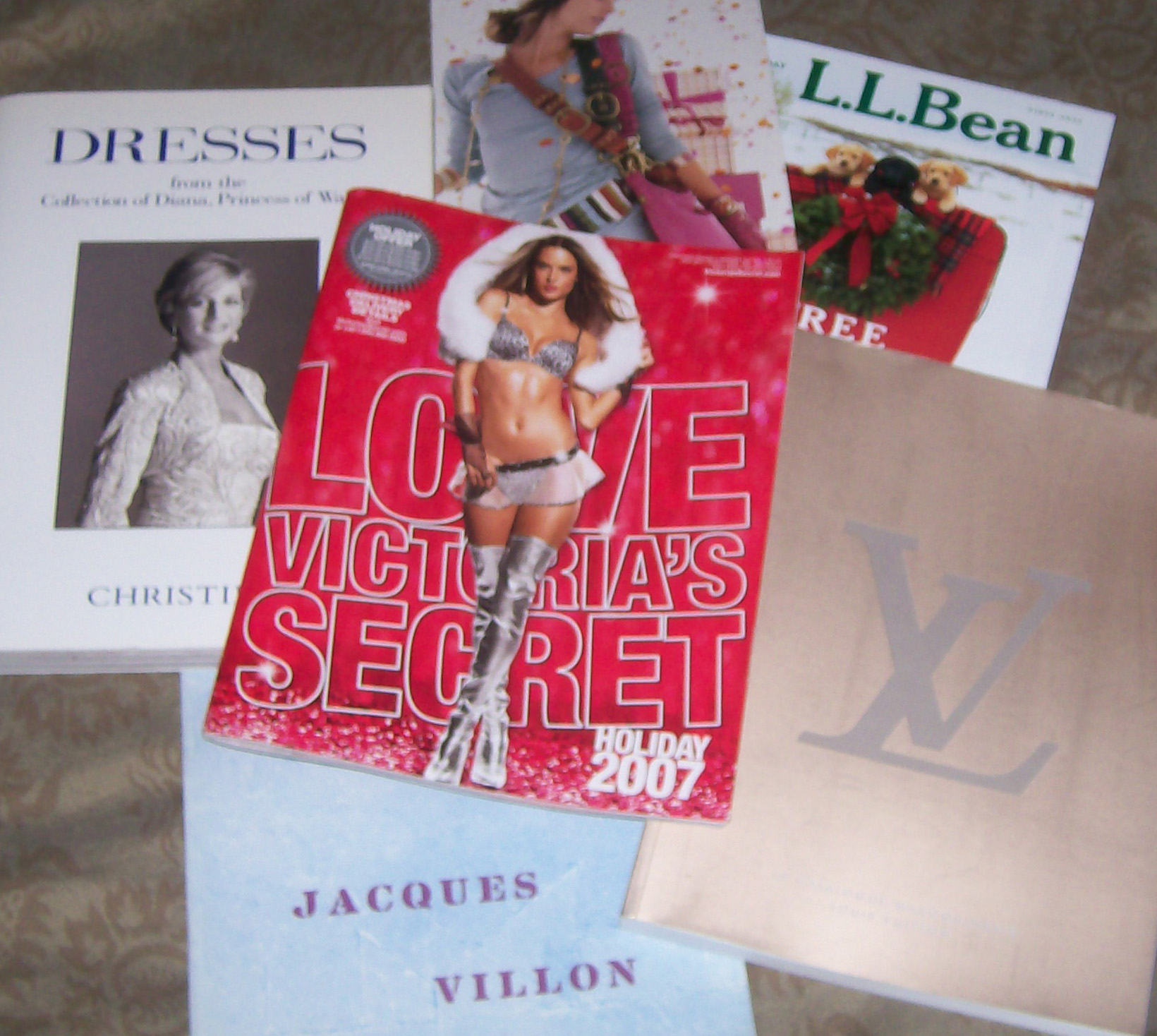 What better time to make money off those piles of holiday catalogs coming through your mailbox than the holiday season? And now, for a limited time this season, you can get your copy of "Make Big Bucks off Catalogs on eBay" for only $4.95!
Four hundred dollars for a catalog someone got for free? How about double-digit profits on common, everyday catalogs that you get in your mailbox every week? And what catalogs sell for healthy amounts on eBay, but most people don't know how to get their hands on them, because it's not advertised?
Now all these catalogs secrets, plus pages and pages of price data, are available in this new 2007 special report, "Make Big Bucks off Catalogs on eBay."
In this 71-page report, complete with color pictures, available in Word or Adobe Acrobat format, you will find out:
- This catalog regularly sells for $500 and up on eBay, and copies are not coming up for auction that often. But you could have bought it for $50 when it was published. What is it, and how can you find similar types of catalogs in the future?
- These catalogs are no longer being published, and now they go for decent sums..including two that recently sold in a lot for $57. What makes them so controversial?
- You can find one of these catalogs just about every three days in my mailbox. The holiday editions sometimes sell for double digits, and people often collect them based on the models inside. What are they, and do you know which ones are worth saving?
- Where to find both vintage and modern catalogs, including places you most likely would not have thought of visiting to get ahold of these collectible bits of paper.
- Prices and titles for catalogs in every major subcategory of the Books > Catalogs area on eBay.
This report comes to you from the author of the award-winning eBay Price Guide (named Best of Reference 2007 by the New York Public Library) and publisher of the Yard Salers newsletter. I am so confident you will find this report worth many times more than its purchase price, that I offer a money-back guarantee.
At the very low sale price of $4.95, this ebook is very inexpensive when you consider the return on investment. Even one catalog resale will make up for the cost of this report. It is delivered instantly in Word or pdf format, your preference.
Thanks and start making lots of money on catalogs!
Only $4.95 -- Click here to buy it now!