ISSUE 49: Mar. 13, 2008
Yard Salers: Mar 13: Adventures at the Auction House

Subscribe at: www.yardsalers.net

I'm awaiting the auctions for my first two purchases from an offline auction house to end on eBay. They are two books (books? you don't say, Julia): A second edition 1910 Black's Law Dictionary, and a 1st edition later printing "Old Man and the Sea" by Ernest Hemingway.
Currently, the Black's dictionary is at $59.95 with 1 bid, 3 watchers and 3 hours to go; the Hemingway is at $26.53 with 4 bids, 5 watchers and 5 hours to go.
Frankly, I really need these books to sell at higher than those amounts, because even though I would make a small profit if they sell at those current prices, when you factor in time and travel, it would be wiped out.
So by the time this newsletter goes out, I will have the answers. That gives us some suspense, doesn't it? I'm going to wait until the end of the issue to reveal what they sold for. (No peeking, people!).
Wow, this is better than a reality show, huh? Well, ok maybe not. But, actually, it is a reality show.
What have I learned after two previews at the auction house and one time bidding?
One, that the preview is very important. It's important to write down or otherwise obtain the info on what the books are, the titles, authors, and if possible, dates and publishers, so you can look them up when you get home.
There were several books I grabbed and placed into my "bundle" that I hoped would be more valuable, but when I got home and looked 'em up, found they wouldn't be worth my while to sell. They might have been worth, say, $9-$15 or so, but I am really trying to avoid things that sell for that little.
Now, in some cases I found that I had to take a few chances, because I can't get to the auction house before 9:15 or 9:30 at the earliest, and by that time the early-birds have already created some bundles. The Hemingway, "Old Man and the Sea," was part of a bundle with several more books, that another person was also bidding on. He dropped out of the bidding at just over $20 or so.
Now, I did not know for sure that it was a first edition, but I had seen its spine and part of its cover the night before, so when I looked it up on eBay that afternoon, I could see it matched the first editions on eBay. There were a couple of different variations and a book club edition, but it turned out that even the first book club edition went for around $36, which is where I would guess this will end. However, if I had been lucky enough for it to have been a first/first with the "A" point on the copyright page, the thing might go for more like $200-$575, which is the range of comps I found for that edition on eBay.
Now, as to Black's Law Dictionary, it was one of the books I found on my own and put into a bundle. I didn't even have much competition bidding on it. I think it was just under the radar because it's such a nondescript-looking book. That's also part of the beauty of it...it does tend to go unnoticed.
New editions can sell for a lot because people like crispy new editions. Old editions tend to go for a lot because they're collectible. And even the ones in between can do OK. In short, if you see a Black's Law Dictionary floating around an estate sale or yard sale for a few to five bucks, grab it.
I couldn't find any other 1910 editions of Black's that had recently sold on eBay, so I'm very curious to see where this one ends up. Actually, that's not true -- there was one listed, but it does not look like mine..it's beige instead of black, and I wondered if it might be a reprint. Well, we will see.
But again, in general, the important thing was to look up the books after the preview and see what they had sold for, or what they were listed for. In some cases, they were on amazon, or abebooks, or alibris, or other sites other than eBay.
Other than that, in this issue I write about "When Estate Sales Go Bad," and we have some more great flips. Not as many this week, but they are really good ones.
Next week I am doing something different with an "All Tape Issue." I'm devoting the issue, or at least the editorial and feature article, to tape. (You'd be surprised how much you can say about tape.).
Keep those good flips coming to juliawilk@aol.com. Please mention what the item is, what you paid for it, and what you sold it for. A photo would be great too, if you can swing it. But not mandatory. I'll feature one flip per week.
Now let's get to it!
*********************
Julia's NEW special report is beefier than ever with top-selling Rock, Pop, Country, Classical and Blues prices: Make Big Bucks Selling Vinyl Records on eBay. Records expert spills his secrets!
Click here to find out more
or paste http://www.yardsalers.net/albums_subs.asp/ into your browser.

Records. You see boxes and boxes of them on the floor at yard sales, thrift stores, and estate sales. How do you know which to buy out of the legions you come across?
You'll find out:
- which classical labels you should keep an eye out for, and what specific thing to look for on the label of each.
- what local treasures are lurking right under your nose that are sought after in the rest of the world, and why this can mean money in the bank for you.
- which famous artist designed album covers in his early days, and the big bucks they're bringing in now.
- You've probably come across Abbey Road by the Beatles many times, but one thing on the record should you look for that makes this version go for $40 - $200 easily on the 'bay?
- the most consistently valuable jazz label. What two cities to look for on the most valuable blues labels (no, it's not New Orleans).
- the rule of thumb to find rap records worth reselling.
- which literary figures are going for big bucks on "Spoken Word" records on eBayville.

Plus: things that affect record values, myths and truths about records, many photos of hot-selling albums, prices from the top down to $100 for Rock and Pop, and much more.

Don't be clueless next time you come across a monster stash of records. Get the benefit of Jeff's years of knowledge today, and let that translate into money in your bank! Do it now and start your record-flipping fun tomorrow!
Click here to find out more and to purchase
or paste http://www.yardsalers.net/albums_subs.asp/ into your browser.

*************************
In This Issue:
*************************
1) When Estate Sales Go Bad
2) Flip of the Week Contest Week 3: Beatles Colorforms, a stereoview card, When Dirty Plates Are Your Friend
3) Reader Mail
*************************

*************************************
BigCrumbs lets you earn money back not only on what you and your referrals spend on eBay, but over 200 retailers such as Target, Best Buy, and Peapod by Giant.
Make Money with Your Everyday Shopping with BigCrumbs

****************************
1) When Estate Sales Go Bad and Avon-o-Rama
****************************

Usually I'm as happy as a pig in mud, a kid in a candy store, and other cliches, at estate sales.
But this past weekend, something went horribly wrong, and I had nothing but bad experiences. However, sometimes when we look back on the bad, it can be funny -- you know, "someday we'll look back on this and laugh."
So it is in that spirit I offer my recounting of last weekend's exploits, or lack thereof, otherwise known as...When Estate Sales Go Bad.
It started out innocently enough. I got into my trusty car, trusty mapquest printouts at my side, Davenport's art guide nestled snugly in the passenger seat (which sometimes sets off the seatbelt bell because it is so darn heavy).
First stop was a sale Friday billed as packed with great jewelry and china. Well, it was also packed with people. And even though I got there as late as 10 because I was in no mood to wait, there was still a long line of people. There was also minimal parking. Fine, so I picked up a number, 20 down the list of where they were currently calling.
I decided to go go out and get a bagel and kill some of the wait. But even when I got back, I still had a good 15-20 minutes of cooling my heels in the freezing cold.
Finally, entrance. And a very crowded townhouse, with overpriced china, jewelry, and a lot of books, records, and cds, but not any worth flipping I could see.
I did pick out a few pieces of funky semiprecious and costume jewelry. But nothing major. Then, a long line to wait in, in the basement. Yikes.
Actually, there was one thing that may sell well...a like-new Coach city bag with tags on it. I got it for $75, and am hoping to sell it for at least $135 on eBay. New, they now sell for $278, but this one had been bought when they sold new for $220. Inflation for you.
Then, Saturday, I had high hopes for a sale that was billed as a "treasure hunt." It said the house was filled with bags and boxes of stuff and some stuff was only partially visible. They weren't kidding.
The ad said the son, who I presume was selling his mother's estate, said his mom had spent some $15,000 over the years on Avon collectibles.
Unfortunately, when I got there, I discovered that although there was indeed tons of Avon stuff in the house, almost none of it seemed to be worth over $10. It was truly amazing how much, as one guy put it, junk there was.
I mean, the stuff was cute, and I have a soft spot for Avon in my heart, having had several cute little Avon bottles of perfume and decanters as a girl. But this stuff was just not worth reselling in so many cases.
I wound up picking out a few little pieces of school bus costume jewelry, to give to my son's school bus driver as a gift, and a couple Avon perfumes just for fun. Also a Caravelle watch that looked almost new, which I picked up for $10. But other than that, Mrs. Lincoln, there wasn't much at all.
I had even done my research on Avon the night before, so I was ready to find the highly coveted "Cape Cod" ruby red Avon glassware, that does sell for high prices. It looks like this: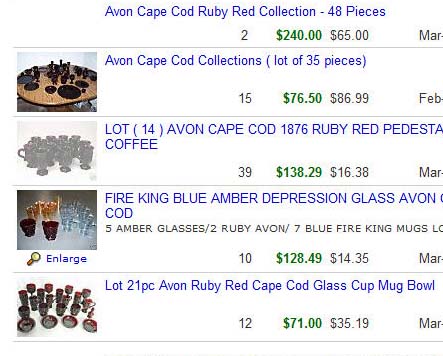 The funny thing about that Avon Cape Code glassware is, my husband and I had bought a couple of the wine glasses in an antique shop near the mountains in Wintergreen, VA, not knowing they were Avon until one day in the house I turned them over and saw the imprint. At the time I was puzzled, because I didn't know then Avon made wine glasses..and such beautiful ones, to boot.
It seems Avon has been around longer than I knew. A quick search on wikipedia reveals an interesting company history. But I always find the history of companies, especially famous ones, interesting.
Guess what Avon started out selling? Cosmetics? Perfume? No: Books!
"The company was founded in 1886 by then 28-year-old David H. McConnell who sold books door-to-door and gave out perfume to entice women to buy his books. His perfume became so popular that eventually that is all the women wanted," per wikipedia.
It was then founded as the California Perfume Company in New York, and his first rep was named Mrs. Albee. Well this rang a bell..I remember an Albee figure popping up on eBay. And in fact there are a number of Mrs. Albee figurines on eBay, from the "Mrs. Albee Award. This figurine is awarded only to the Avon Representatives that do enough in sales to make the Presidents Club." they range in prices up to a 1976 one that sold for $132 in the sampling I saw.
Mrs. Albee, it seems, was the lady who came up with the big idea of having other ladies sell to their friends and other women within their communities. So she was a great asset to McConnell.
In 1906, the West Coast office in San Francisco was destroyed in the Great Earthquake (along with my great-grandparents' home). At any rate, they changed their name to Avon in 1939 (evidently McConnell had visited Shakespeare's home, Stratford-on-Avon, and liked the name) and became the large company they are today.
Well, enough of that!
The third thing that went wrong that weekend was that I couldn't find the third sale. And I couldn't find it because the company having it didn't list the ad in the Saturday or Sunday classifieds, which I had with me, but only in the Friday classifieds, which i for some reason lost inside the house. I figured I'd see a sign for it off the main road (I knew what general neighborhood it was in) but did I? No. Well, as they say, there's always next weekend.
************************
2) Flip of the Week Contest Week 3: Beatles Colorforms, Limoges Plate, Pic of Old Buildings for $265?
*************************

OK, I know you all are waiting for this moment! It's time for our third Flip of the Week Contest!
Hi Julia,
I have had a few "ebay magic" moments in the seven years I have been selling, but the one that brought me the greatest profit was a Beatles Colorform Set. I bought it at a garage sale for .25 cents. The set was in perfect condition, missing only one little musical note colorform piece. The box was also perfect. The set sold for $711.00 and made me very happy.
Sandra


***********
Hi Julia,
I have been a long time reader and really enjoy reading about all your adventures and tips and I especially like "Flip of the Week", what a great idea!
My flip is a Limoges T&V Oyster plate I found at a yard sale. I was browsing around and spotted this plate laying beside a box of items sitting on the ground. I knew what it was just by the shape. It was so dirty and I had to rub some of the dirt off to see if there was a makers mark on it, there was and I asked the seller how much, he said .50 and I said sold! LOL
I took it home, washed it up and this is what I got. It dated from 1890-1903 and sold for $102.50 on e-bay. It was perfect, not a scratch on it!
Thanks for the great newsletter,
Rita; desertsunglass (e-bay id)
E-Bay store; Desert Sun Collectibles
(http://stores.ebay.com/Desert-Sun-Collectibles_W0QQsspagenameZMEQ3aFQ3aSTQQtZkm
www.diamondpetsupplies.com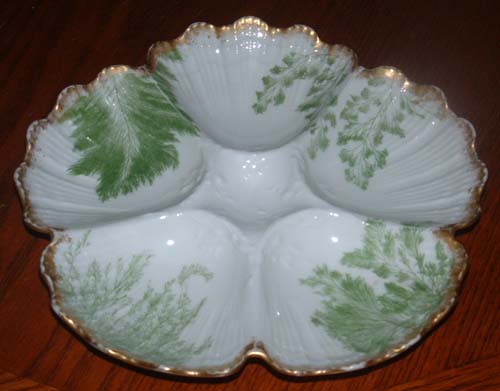 ~~

Hey Rita!
Thanks so much for writing! What a gorgeous plate! I just love it!
Sometimes dirt can be our best friend by keeping other people away from our finds..lol!
Wonderful story...def. in the running this week. :) I also love Limoges and am thinking about writing about American vs. French.
Thanks again..best of luck in the contest and keep reading! Julia
~~

Hello, Julia ~ I was just pointed your way by The Auction Rebel & am enjoying reading your newest newsletter. Will be happily subscribing!
This isn't quite in the league of Phil Keener's Jugtown Ware, but I was pleased with the results... An amateur stereoview card of the Angel's Flight Incline Railway in Los Angeles, circa 1900 (eBay item #230220652744) that I paid $1 for at junk/antique shop recently sold for $265.
This was by far the best seller of the group (listed mostly individually), but the 23 cards for which I paid $23 netted over $500.
Thank you for your great newsletter!
Lori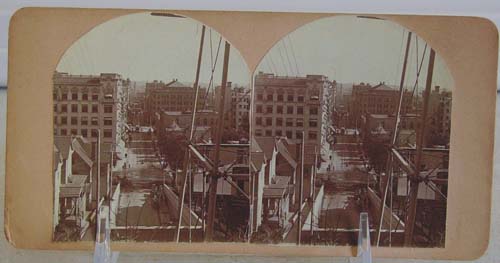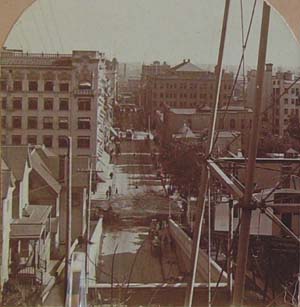 ~~
Hi Lori!

How goes? So glad you found me! I heard The Rebel wrote about me and I'm going to have to thank him. ;)

Wow..I love that find! I haven't seen any kind of paper/postcard thing go for that much from a reader yet. Love it! Def. in the running this week. We may have co-winners again.

I haven't hit the jackpot with postcards yet but will keep trying. For those of you who may have missed it, our friend in the UK Avril Harper has a great report about selling postcards. I'll re-run the ad, below, in case any of you want it:

**
Dirty Bits of Paper Fetch $1600? Making Money with Post Cards. 40-year veteran of the trade Avril Harper says she's overspilled the beans by giving all the information you'll need to begin making $200 - $100 or so every day on eBay, and PROMISES no one else in the eBay universe will tell you about this remarkable profit-spinner.

Find out more here .
Or cut and paste this url into your browser: http://juliawilk.boadiegirl.hop.clickbank.net/
**


I think the unique pieces really do well..yours is a beaut!

Thanks again and welcome to Yard Salers!

Julia

OK...now for the big moment. Drumroll,please.... I just couldn't name a single winner this week, so everyone wins something! The grand prizes go to both Lori, for her stereoview cards, and Sandra, for her cool Beatles Colorforms! They both win a signed copy of my Wiley book, eBay Top 100 Simplified Tips & Tricks. They also win any of my ebooks of their choice.

And..Rita wins a pack of all my ebooks for her super-gorgeous Limoges plate. That's a lot of megabytes. :)

Lori and Sandra, please email me your physical mailing addresses so I can send you the signed book - juliawilk@aol.com.

Everyone, keep those entries coming for next week!

*********************
EXPOSED! One of the Most Overlooked, Untapped Sources for MASSIVE Amounts of FRESH Content on the Planet!
This SECRET source has been TOTALLY off the radar until NOW!

Tony's Public Domain Magazine Secrets


http://www.thepublicdomainexpert.com/cmd.php?af=747104

In this revealing, 123-page e-book, you will discover:

- The three primary reasons using Public Domain magazine content is better than content from other sources
- 15 ways you can turn Public Domain magazine content into cash-pulling info products
- Two technicalities that can make some magazine illustrations off-limits, EVEN if they're in the Public Domain
- My Four-Step process for verifying the copyright staus of ANY magazine issue or submitted article
- The different types of content you'll find in magazines that are not available anywhere else
- Nine resources to help you identify whether a magazine is in the Public Domain
- Where to look online and offline for magazines, journals and periodicals
- My sneaky sources for finding magazine content in the Public Domain for almost ANY niche
- A special section that breaks down copyright law for those in the UK (and other countries) who want to access this treasure trove AND find UK magazines in the Public Domain as well
- A complete listing of EVERY magazine that renewed their copyrights and which issues they renewed them for...all 1,300 magazines!
And Much More!

This is the most complete resource on how to find and use magazine content from the Public Domain for information product development ever created!

Those of you who have purchased my products in the past know that this is a no-brainer purchase, but you better act quickly, because I AM raising the price in a matter of days. This information is just too valuable to keep at this price!

You Can Claim Your Copy TODAY for Just $37!

Click here to find out more and to purchase
or paste http://www.thepublicdomainexpert.com/cmd.php?af=747104/ into your browser.


*********************


*********************
2) Reader Mail
*********************


*********************
Drive an insane amount of traffic to your site for less than $10 a month, using the new feature called eBay Classified Ads. Very little people know how to use this information and now you can be one of the few.
Buy Now or cut and paste: http://juliawilk.ecp00.hop.clickbank.net into your browser.
*********************


Dear Julia,

Came across this site. It lists thousands of oil painters with their respective web pages.

Don't know if you mentioned it in your newsletter but it might be useful to the people who read your newslettter.

Bob B

http://www.oilpaintersofamerica.com/

Hey Bob!

Super..I'll mention it in the next newsletter. Thx so much for passing that on.

I really want to experiment with art more..there is an estate sale coming up in a week or so where I will have that opportunity..I'll be writing about that too. Thanks again for the resource!

Julia
~~~


I received the below letter for the earlier contest I ran, about things you'd like to see in Yard Salers. I don't think I ran it here in the newsletter yet, so here it is:

Hi Julia,

I'm interested in automating my eBay business, but still keeping it friendly (i.e. invoices, etc.). I don't think I'm using Paypal or Auctiva automation choices to their fullest. I'd like to automate so that I can list more items per week and not be at my computer 24/7.

How do I organize the piles of items I have to sell? I'm planning on opening an eBay store in 2008 to put my unsold items in, but where do I keep them and how do I organize them to find easily if sold?

I'd like to produce ebook products (out of copyright/early 1900's vintage craft patterns from my collection) which would help the storage problem, but I enjoy selling my vintage craft items too.

Your boxes tip is great. I usually break them down and store them between two tables in the garage, but pull one out and they all come.

I've been doing this since 1999 and really, really need to become a Powerseller this year. I've toyed with the idea much too long and need to really get serious. Another suggestion: How to become a powerseller? First Steps?

Have a Very Merry Christmas,
Debra
vintagecraftsandmore

Hi Debra!
Thanks so much for writing. Great ideas. Ah, the storage problem..I deal with it too. Currently I've called many closets and crawl spaces into service. I'm trying to convince my husband to buy one of those modular sheds you can just purchase at Lowe's or similar.

Or, I was hoping he might want to build one. :-) Craig Stark, the bookseller and publisher of bookthink.com, has built a whole shed for that purpose too. (Heck, in my wildest dreams I think of buying the house next door to us and using it for my eBay business..but, well, I am not at that point!).

We'll keep our eye out for storage, automation, and software solutions. As well as talk about getting to that Powerseller level.

Thanks again..if I have not already sent you a free ebook, please email me at juliawilk@aol.com.

Oh...for those of you who've read this far, you're wondering maybe what my two books sold for? So here you go, then I really need to close this issue: Black's Law Dictionary; $61. Hemingway's Old Man and the Sea: $29.01. Since I spent about $20 on each book bundle, I would have liked to see more $, but as they say at the auction house, there's always next week.

Speaking of which, I'll see you then.

Julia

*** end of Reader Mail **

*********************
Secret Product Sources


Looking to find hot items to resell on eBay? Great news: we've sourced out a treasure trove of online (and a few offline) sources where you can find hot items to buy and resell on eBay for fast profits.
*********************
What's the PERFECT eBay product? Learn How To Make Money with information products on ebay.
*********************


Do you like this newsletter? Please forward it (in its entirety) to a friend! Just go to http://www.yardsalers.net and see the "Subscribe" box on top.


**Don't have five minutes to read the newsletter now? Print it out and read later.**
[For more writing and photos throughout the month, check out Julia's bidbits blog at http://juliawww.typepad.com/bidbits/.]

******************************
SUBSCRIBE TO BOOKTHINK'S QUARTERLY MARKET REPORT OF COMMON, PROFITABLE BOOKS.
New! Includes 100 easy-to-find books that sell for $30 and up. $49.99 annually or $19.99 for individual issues.
Click here to subscribe.
******************************

******************************
The eBay Seller's Guide to Finding Profitable Hidden Bargains at Garage Sales
Find out here.
*******************
Would you like your own fully customisable ebook website pulling in profits day after day, month after month, year after year, complete with video tutorials showing you EXACTLY how to get set up and running? Find out here.


That's it for this issue. Until next time! - Julia


------------------


Questions about My eBooks Ordering

You can certainly purchase from me directly, as can anyone. Most of my ebooks are now available via the website's bookstore at www.yardsalers.net/bookstore. Any others you have questions about, all you have to do is email me and let me know which ebook(s) you want, if you are a subscriber and thus eligible for the discount, and then PayPal me to my PayPal id at juliawilk@aol.com. I'll be tweaking and updating the ebooks page on my web site soon.


-----------------------------------------------


Do you have a Flip of the Week? I'd love to hear about it! Email me at juliawilk@aol.com and let me know.
-----------------------------------------------
Nonfiction Books that Sell for $50 - $250 on eBay:


or
Buy Now
*********************

I am always open to reader articles, so if you want to write about something relating to yard sale-ing and eBaying, just flag me down! I will of course give you credit, using your eBay ID, web site, or any other contact info.
------------------------------------
eBooks by Julia L. Wilkinson:
[All my ebooks are offered at 1/2 price from their regular prices to the subscribers of this newsletter. If interested in any of them, please email me at juliawilk@aol.com.]
- How to Spot Fakes: email me!
*********************

Blogs, Blogs, and More Blogs
Check out My amazon.com Author Blog

Those of you who just can't get enough of my writing (are there any of you?) will be happy to know I now have a new blog on amazon.com. Amazon.com has created an "author blog" tool for authors to...well, blog. You'll see it if you bring up either of my books on the amazon site, but for good measure, it's at: http://www.amazon.com/gp/product/1593270550. (Scroll down to "amazonConnect").
My TypePad Blog, "Bidbits"
You can also check out my typepad blog, "bidbits": bidbits

********************************

Do you have your copy of Julia's book, eBay Top 100 Simplified Tips & Tricks?

It's available on amazon.com and barnesandnoble.com. If you do want to order the book, I'd appreciate if you'd support Yard Salers and eBayers by using my affiliate link below.

********************************


----------------------
Copyright 2007 Julia L. Wilkinson
----------------------

Thank you for subscribing to Yard Salers. Yard Salers email newsletter may be freely distributed in its entirety, so please pass it on. You may reprint any of the articles in this newsletter for any purpose as long as no portion of the article is modified without permission, and this tagline is included:
Yard Salers, www.yardsalers.net
Publisher, Julia Wilkinson, author of the award-winning "eBay Price Guide." and "What Sells on eBay for What"

No part of this publication may be reproduced or stored in a retrieval system, in any form or by any means, electronic, mechanical, photocopy, recording, or otherwise, without the prior written permission of the publisher. Yard Salers makes diligent efforts to obtain accurate and timely information. However, Yard Salers disclaims any liability to any party for any loss or damage caused by errors or omissions in Yard Salers, whether or not such errors or omissions result from negligence, accident or any other cause.
End