ISSUE 48: Feb 29, 2008
Yard Salers: Feb 29: Art, Pricing, More Flips -- 30 days to a Million?

Subscribe at: www.yardsalers.net

Hello, all!
The stars aligned and I finally made it out to a preview at a local auction house, Weschler's, here in DC. I attended the 15-minute prep session for people who've never been, which was basically an informal tour around the display room with Margaret, a friendly and knowledgeable employee.
She explained to me and another person how the whole process worked: every week, all the paintings, rugs, pottery, books, etc. on display is auctioned off and a whole new set of stuff comes in.
They put the stuff they think is of lesser quality in the back, with lower lot numbers, the nicest stuff in the front and front window, and the other stuff in between.
Although, as she said, sometimes great finds were lurking in the lesser area in the back. She showed me the books tables, where all the books are set out, and people can pick out books and create their own little book bundle with twine, which the auctioneer will then hold up and sell off as a lot.
By the time I got there, around 9:30, several little bundles had already been created. I wrote down the names of some items that jumped out at me so I could research them when I got home.
The next step will be to go to both a Monday preview and a Tuesday auction, and then bring home the stuff and see how it sells. So I'll be sharing all that with you. I'm not at today's auction because I just had too much work to get done, including getting this newsletter out, and also because none of the paintings jumped out at me.
I got out to three estate sales this past weekend. Along the lines of what we've been talking about in this newsletter, I've been looking for more art and other higher-end items. (Not that all art is necessarily high-end).
My most interesting finds have been unusual pieces: one, what looked like an actual chunk of fresco from a Greek palace, mounted in a wooden frame -- I later came to find it's a hand-painted recreation of part of the fresco in the Queen's Palace in Knossos, Greece. The fresco shows two dolphins frolicking in the water with a faint netting image in the back.
It was funny, because it was in a box on the floor in the basement of the sale, and written on the back was the date "1500 BC." I figured if it was an actual chunk of the wall that dated back that far, it wouldn't be sitting in a box on the floor of a sale. Of course, stranger things have happened at these sales.
In fact, it was while browsing some jewelry at another sale that I overheard some of the juiciest gossip about flips. One of the guys running the sale said a lady had brought him a pearl necklace to appraise that she'd found in a thrift store. I think she paid like $20 for it.
"And they were South Sea pearls!" he exclaimed. "I would have priced it at $950."
He said she also found a ruby ring for $40 from a lady selling it on craigslist. It was indeed real ruby and gold, he said, and she'd made another score. I don't remember what he said he'd appraise it at, but I think it was a few hundred dollars or so.
Later in the day I got onto craigslist and I think I found the very ring he was talking about. I emailed the lady and she said it had sold that day. Just shows you the early bird gets the worm on craigslist.
Anyhow, my other find. It was another piece of art in the basement of that sale, a print that was signed Henry Napartuk and titled, "Eskimo Returning from the Hunt."
I googled around, and from what I could tell, it is a limited edition print by Inuit artist Henry Napartuk. "Known as an imaginary and versatile artist, his prints and sculptures often combined animal and human forms," read the info on one site.
The only comp price I was able to find was $325 for a Napartuk titled "Eskimo Hunter and Seal." Although I still don't know if the print was limited edition, how many were made, etc. There don't seem to be a lot of them floating around out there, so I think it's fairly rare.
So we'll see how that does.
Speaking of art, I'm reading a great book I want to recommend to you all. It's called "31 Steps to Your Millions in Antiques & Collectibles." I must send a shout out to my friend Skip McGrath for calling attention to it. He wrote about it in his own newsletter, Auction Sellers Resource, which you can find on his site at www.skipmcgrath.com. I'll tell you more about it in the first article.
Before I forget, I wanted to share this story: one sale I just completed on eBay that shows you can still get good stuff when you come late to an estate sale: two Depression scrip notes (money that was issued during the Depression in some areas in lieu of real money when the banks were in trouble) in a frame sold for $66. I picked it up for $5, hanging on the wall in the bathroom of a sale, around noon.
A guy actually picked it up before me to examine it, read the inscription on the back about the scrip, said "hunh," and put it back. As soon as he left the room, I plucked it right off the wall and into my bag. So that was my good flip for the week.
We have also more "Flip of the Week" contest entries in this issue.
Keep those good flips coming to juliawilk@aol.com. Please mention what the item is, what you paid for it, and what you sold it for. A photo would be great too, if you can swing it. But not mandatory. I'll feature one flip per week.
Now let's get to it!
*********************
Julia's NEW special report sneak peek at limited time low price of $4.95: Make Big Bucks Selling Vinyl Records on eBay. Records expert spills his secrets!
Records. You see boxes and boxes of them on the floor at yard sales, thrift stores, and estate sales. How do you know which to buy out of the legions you come across?
You'll find out:
- which classical labels you should keep an eye out for, and what specific thing to look for on the label of each.
- what local treasures are lurking right under your nose that are sought after in the rest of the world, and why this can mean money in the bank for you.
- which famous artist designed album covers in his early days, and the big bucks they're bringing in now.
- the most consistently valuable jazz label. What two cities to look for on the most valuable blues labels (no, it's not New Orleans).
- the rule of thumb to find rap records worth reselling.
- which literary figures are going for big bucks on "Spoken Word" records on eBayville.

Plus: things that affect record values, myths and truths about records, many photos of hot-selling albums, prices from the top down to $100 for Rock and Pop, and much more.

For a limited time, you can get this special report for $4.95. Just PayPal juliawilk@aol.com, specifying "records report," and I'll email your choice of Word or Adobe Acrobat file, so you can start your record buying and selling fun tomorrow. Price goes up to $8.95 soon.
***********************
In This Issue:
***********************
1) 31 Steps to Your Millions in Antiques & Collectibles
2) Flip of the Week Contest Week 2
3) Reader Mail
***********************

*************************************
BigCrumbs lets you earn money back not only on what you and your referrals spend on eBay, but over 200 retailers such as Target, Best Buy, and Peapod by Giant.
Make Money with Your Everyday Shopping with BigCrumbs

*********************
1) 31 Steps to Your Millions in Antiques & Collectibles
*********************

Quick! Answer this within 5 seconds without thinking about it too much. If someone asked you if you'd rather have a) A Million Dollars or B) they'd give you a penny, but every day, the amount you receive doubles, so the second day you'd receive two cents, the third day four cents, and so on...for 29 days. Which would you choose?
If you said b, you made the correct choice. By Day 28, in fact, you will have surpassed $1,000,000 and that day's pay would be $1,343,488, for a cumulative total of every day's earnings of $2,686,975.
This is the example Daryle uses in the book, 31 Steps to Your Millions in Antiques & Collectibles although his question actually goes up to 31 days, by which time you will have received $21.5 million dollars total for the 31 days.
He uses this to illustrate the power of not only compounding, but of a strategy of buying and selling antiques and collectibles. Buy one item at 25% retail (his rule of thumb), resell it, and use the proceeds to buy another item that you can flip for twice as much. And so on.
Of course, that's simplifying it, but you get the basic idea.
Daryle's book is full of great stories of his finds and flips. But one of my favorites comes in the beginning, when he tells the story of how he put himself through college with his coin collection.
He used to go back and forth to the bank, buy a bag of coins, sift through them and save the good ones. The rejects went back to the bank.
By the time he was 18, already married with a wife and child, the collection had grown in value enough to pay for his entire collection to Kentucky Wesleyan College.
If you want to buy Daryle's book, simply go to amazon.com, or Daryle's site at http://www.31corp.com.
*********************
2) Flip of the Week Contest Week 2
*********************

Flip of the Week Contest #2 Entries
Got some more great ones, people..including some wonderful tips for the offline auction house. Read on!
Hi, Julia!
Great newsletter, thanks for all the great stuff. I'm especially excited about your new feature regarding flipping because I enjoy swapping eBay stories.
My latest best flip was for a "Ming's of Hawaii" ivory pin I bought at a white elephant sale for only .50-cents. I did a little research and discovered Ming's jewelry is quite collectible, so I started the bidding at $24.99, confident it would bring at least $50-$75. Imagine my surprise when I immediately got an offer to take it off-line for $100! Being one to follow eBay's stringent rules and now knowing I could possibly get a bid of a- hundred bucks, I graciously declined. Imagine my surprise when the bidding ended at $241.50, the most I've ever gotten for any item I've sold since joining eBay in April of 1999. (http://cgi.ebay.com/ws/eBayISAPI.dll?ViewItem&item=150179589707)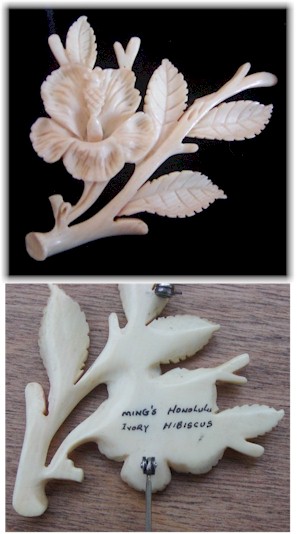 Thank you for indulging me and keep up the great work!
Dorothy
eBay ID: dawt
*DuplicateDaughters: http://www.etsy.com/shop.php?user_id=46914 and soon-to-be-open Web site: http://duplicatedaughters.com/

**
Since most of my auctions deal in vintage crafts, when I saw this $2 bag full of vintage silk thread by Corticelli at a garage sale, I knew I had to have it. Even if it wasn't something that sold on eBay, I would find a use for it. When I got home to do my research on the purchases I had made, I realized I had found a gem. Yeah! They were good sellers on eBay.
I listed the spools for a starting price of $9.59. When the auction ended seven days later, they had 11 bids and an ending bid amount of $59.86. Someone from the UK had won them.
There were several other partially used spools in the bag I hadn't included in the auction. I decided to add them to the package I sent to my buyer as "extras". It was very fortunate I did, especially after she had to pay a pretty hefty duty tax that I had not warned her about. Even with the extra tax, she was delighted and left glowing feedback.
I learned my lesson, now I let the buyer know in my Terms, they are responsible for any duty tax that would arise with their purchase. I assumed the International buyers knew they would have to pay a duty tax over a certain amount. You know what they say about assuming.
So that's my flip of the week. A $2 purchase that brought $50 in profit after fees! I love vintage crafts!
Debra, Vintage Crafts and More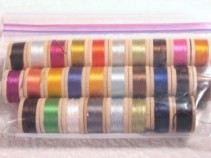 ~~

The next letter comes to us from the UK, eBay ID idlehippy, who has his own site at http://www.idlehippy.co.uk. Rodney shows us both the power of the right words in the title, and how a savvy Buy-It-Now strategy can lead to a good flip:
"I thought there would be a little bit of profit in a Duff beer can puzzle (Rubik's) I saw in a local charity shop for £1 so I quickly snapped it up.
"Doing a little research to establish what it might be worth on eBay, I found one that sold a while ago for about £35. There was also one currently listed which was ending in a few days so I made sure that when I listed mine, it would end after the one already being sold.
"I listed in the usual way, low start, no reserve. After all I only paid a pound. There was immediate interest, approximately 16 watchers in about 2 days. This got me thinking because the other Duff puzzle listed didn't have nearly the same level of hits on the its view counter as mine had. I realised that it was the Rubik's cube collectors who were watching the auction and not the Simpsons collectors. My initial thought had been that the Simpsons aspect would be the main attraction but that wasn't the case.
"Anyway the other puzzle didn't have any bids and still had three or four days to run. I noticed the title didn't have 'Rubik's' in the title which mine did so I decided to take a chance and emailed the seller to see if she would give me a Buy It Now price. She did, revised the listing and I got it for £7.50 including Special Delivery.
"The upshot of all this was that my £1 charity shop special finished at £43 and I was able to give second chance offers to the other bidders. The one I received for £7.50 went for £26 to one of the other bidders. This meant I saved a little more as I only had one listing fee to pay.
"So £8.50 spent and £69 in - my chest was swollen with pride at my success and the £60.50 profit on just two items. Percentage wise, the supermarkets would kill for that kind of mark-up percentage!
"It doesn't always work out quite so wonderfully for me, I've had my fair share of bombs too, but it's nice to learn something new and make a little money at the same time. I do love eBay."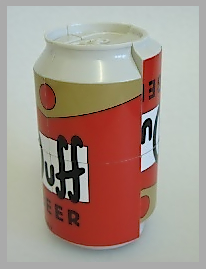 Rodney
~~

Hi Julia,
I am a new subscriber to your newsletter, and I just had to let you know of my recent flip.
Purchased a set of books at a yard sale for $3.00 (she asked $5 and I offered $3). I sold these books on Ebay to an Australian buyer for $510.00. I am still in shock!. This was auction #300193986637
Well back to work!
Thanks,

Diane
www.heavensgate.ecrater.com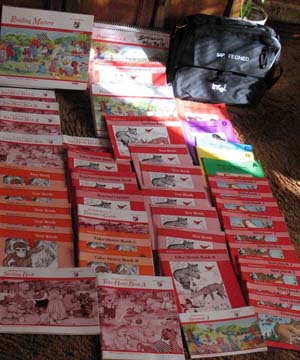 ~~
Hi Diane!
Welcome to Yard Salers! I'd love to hear where you found out about us -- I'm always trying to figure out what advertising works..was it an ebay auction..or other? Thanks!
Wow! That is amazing! Sounds like a home-schooling buyer, maybe? Or maybe a teacher? I love that on top of it all, you dickered down. LOL.
You are duly entered into to the contest and have a good shot at winning! Thanks and hope u enjoy the newsletter. :-)
Julia
~~

Ok, as always it was a very tough call..everyone's entry was great. All the flips were fabulous. And as I did with last week's contest, all the entrants get to pick a free ebook of their choice. Entrants, please email me at juliawilk@aol.com and let me know which ebook you'd like.
I'm picking the two below as winners of the signed paperback both because of the high dollar amounts the flips went for and the kinds of tips they gave us about how we can ferret out our own good stuff. (Although, again, we can learn things from everyone's entries).
Here they are:
This next letter, from Michelle, tells us not only about several great flips, but shares some wonderful tips for bidding at live auctions. I plan to keep them in mind next week as I head back to the live auction house:
Hi Julia,
I love your newsletter. I've had a few great flips over the last year and I couldn't pick just one so I'll give you my top three:
A 1964 Volkswagen Beetle manual set that I bought at a neighbor's yard sale for $1.00 – The covering the set came in (manual, service ticket book, and radio manual) was filthy. I took it home, wiped it down and listed it. It sold for $62.00.
I bought a Pilot printing press at a live auction for $25.00. I sold it for $325 and the winner was so excited to get it she drove from northern Michigan to central Ohio after a BIG snowstorm to pick it up rather than wait for it to be shipped.
At another live auction I bought a set of 15 books titled John Stoddard's Lectures for $15 after heavy bidding… I sold the set to a man in Poland for $649.97. This was, needless to say, my very favorite flip of the week!
I know that you've been talking about attending live auctions. I highly recommend them. I use AuctionZip.com to find auctions going on any day of the week within a given radius of any zip code I put in. Lots of people use this tool and auctions are becoming more crowded but I find that many people specialize in particular areas and I always come away with something good.
For example, this past week I sold an American Colonial Era (1815) Bible for $102.50 that I got for $3 dollars when the loan bidder against me wouldn't go $4 on it. I guess that's another great flip, eh? Anyway, this happens a lot at live auctions with books and paper items. No one ever wants to spend more than a dollar or two on them.
I'll give you one trade secret about live auctions: there are break points that few people will cross. If you're willing to go over $5, $20, $50, or $100 on an item, you'll win the item almost every time. Going $6, $21-$22.50 (depends on the auction house and when they start raising the incremental bids), $55, or $105-110 has worked for me time and time again.
Take care Julia. I hope you can use one of my flips of the week or my live auction tips in your newsletter.
Regards,
Michelle
eBay ID: MJsConsignments
~~

Winner Number Two is Tubular:
Julia,

I picked up this Audio Research Tube Pre-Amp (Model LS7) at a thrift store for $7. I sold it on eBay for $560 the following week.
I didn't know much about the brand but modern tube amps are always hi-end equipment, actively sought by audiophiles. I'm a bit of one myself and I was tempted to keep it but this would have only been one of the 5 or 6 (potentially 4 figure) components that I'd need to buy.
I'm going back out today to see if my luck holds.
Regards, William Smith
hangfirebooks.blogspot.com
Hang Fire Books
Rare, Obscure, Eclectic, Synonymous
www.hangfirebooks.com
http://stores.ebay.com/Hang-Fire-Books

TRUNK STORIES
one creepy little magazine
www.TrunkStories.com

and yes...I'm blogging
http://hangfirebooks.blogspot.com/


~~
Hi William!


Wow..you're the second one I heard from in the last month or 2 who is into tube stereos. I asked the other guy how you can tell if a stereo is tube, but don't know if I heard back..is it just telling how old it is? And how would u do that? I'd love it if u'd share some secrets with us.

Thanks so much for sharing that great flip.

Again, any tips you can share would be much appreciated..I saw a couple old-ish stereos at an estate sale last weekend but had no clue if they were tube or not.

Thanks again!

Julia


~~


Julia,


Not sure how you can tell with any given manufacturer without looking into the works. I'm no expert. However if you can see through a vent or a grill, tubes are about 2 1/2 inches tall and look like cylindrical light bulbs. Most stereo equipment made between say, 1965 and the present is solid state based (not tube), some of this equipment is collectible as well (Marantz and early Kenwood are always good names to look out for) but is not as highly sought out as tube equipment.

Modern tube components tend to be very minimal with only a few switches/lights. That's one easy clue. And if it is of recent origin it is always high end since the audience is audiophiles with relatively deep pockets.

Hope this is helpful.


Will


~~


Congrats, Michelle and Will! Please email me your physical mailing addresses so I can send you the signed book. juliawilk@aol.com.

Everyone, keep those entries coming for next week!

*********************
The Myspace Cash Machine: Did you know that once you learn the formula for Myspace success you can begin to rake in cash by marketing any opportunity you choose to a captive audience? See what I'm talking about right now...
Click here to find out more
or paste https://paydotcom.com/r/9120/juliawilk/2991911/ into your browser.
*********************


*********************
2) Reader Mail
*********************


*********************
Drive an insane amount of traffic to your site for less than $10 a month, using the new feature called eBay Classified Ads. Very little people know how to use this information and now you can be one of the few.
Buy Now or cut and paste: http://juliawilk.ecp00.hop.clickbank.net into your browser.
*********************


Hi, Julia --

Thanks so much for your newsletters, I really enjoy reading them and learing new and inventive ideas from you and other readers.

One quick question: You have a BigCrumbs link on this newsletter - I would like to join, but I'd like to make sure that you get my referral. Do I simply click on the link in your newsletter and it will be tracked to you automatically?

Thanks again, and keep up the outstanding work!

Sincerely,

Kaytee

Hi Kaytee!

Thanks so much! I appreciate that a lot. Yes, you will go to my referral page at Big Crumbs if u click on the referral link, and I will get credit. Then you can refer your own people and create your own network..lol.

I really think BigCrumbs is a good idea and "win win" as the owner says..if I didn't think it was good I wouldn't recommend it to folks. So join up and let me know how it goes! It may take a while for us to build up some $$, but I think after months it will start adding up. :)

One other note about BigCrumbs, which I meant to mention in the AuctionBytes article that I did (but didn't because I didn't think to ask until later): if you just go to the main site and join that way, they will simply randomly insert you into someone's referral system. In other words, there's no negative to using someone's referral link to join; it doesn't set you "farther back" in the system as it were.

Having said that, BigCrumbs discourages high-pressure tactics to get peopel to join. So I hope any mentions of BigCrumbs I make are seen as suggestions and not strong-arming. ;) Personaally I don't see a disadvantage to it, and as long as one is careful about about how and when one mention's one's referral link, i think it's a neat program. (Whew!).

thx again for reading!

Julia

~~~


*** end of Reader Mail **

*********************
Secret Product Sources


Looking to find hot items to resell on eBay? Great news: we've sourced out a treasure trove of online (and a few offline) sources where you can find hot items to buy and resell on eBay for fast profits.
*********************
What's the PERFECT eBay product? Learn How To Make Money with information products on ebay.
*********************


Do you like this newsletter? Please forward it (in its entirety) to a friend! Just go to http://www.yardsalers.net and see the "Subscribe" box on top.


**Don't have five minutes to read the newsletter now? Print it out and read later.**
[For more writing and photos throughout the month, check out Julia's bidbits blog at http://juliawww.typepad.com/bidbits/.]

******************************
SUBSCRIBE TO BOOKTHINK'S QUARTERLY MARKET REPORT OF COMMON, PROFITABLE BOOKS.
New! Includes 100 easy-to-find books that sell for $30 and up. $49.99 annually or $19.99 for individual issues.
Click here to subscribe.
******************************

******************************
The eBay Seller's Guide to Finding Profitable Hidden Bargains at Garage Sales
Find out here.
*******************
Would you like your own fully customisable ebook website pulling in profits day after day, month after month, year after year, complete with video tutorials showing you EXACTLY how to get set up and running? Find out here.


That's it for this issue. Until next time! - Julia


------------------


Questions about My eBooks Ordering

You can certainly purchase from me directly, as can anyone. Most of my ebooks are now available via the website's bookstore at www.yardsalers.net/bookstore. Any others you have questions about, all you have to do is email me and let me know which ebook(s) you want, if you are a subscriber and thus eligible for the discount, and then PayPal me to my PayPal id at juliawilk@aol.com. I'll be tweaking and updating the ebooks page on my web site soon.


-----------------------------------------------


Do you have a Flip of the Week? I'd love to hear about it! Email me at juliawilk@aol.com and let me know.
-----------------------------------------------
Nonfiction Books that Sell for $50 - $250 on eBay:


or
Buy Now
*********************

I am always open to reader articles, so if you want to write about something relating to yard sale-ing and eBaying, just flag me down! I will of course give you credit, using your eBay ID, web site, or any other contact info.
------------------------------------
eBooks by Julia L. Wilkinson:
[All my ebooks are offered at 1/2 price from their regular prices to the subscribers of this newsletter. If interested in any of them, please email me at juliawilk@aol.com.]
- How to Spot Fakes: email me!
*********************

Blogs, Blogs, and More Blogs
Check out My amazon.com Author Blog

Those of you who just can't get enough of my writing (are there any of you?) will be happy to know I now have a new blog on amazon.com. Amazon.com has created an "author blog" tool for authors to...well, blog. You'll see it if you bring up either of my books on the amazon site, but for good measure, it's at: http://www.amazon.com/gp/product/1593270550. (Scroll down to "amazonConnect").
My TypePad Blog, "Bidbits"
You can also check out my typepad blog, "bidbits": bidbits

********************************

Do you have your copy of Julia's book, eBay Top 100 Simplified Tips & Tricks?

It's available on amazon.com and barnesandnoble.com. If you do want to order the book, I'd appreciate if you'd support Yard Salers and eBayers by using my affiliate link below.

********************************


----------------------
Copyright 2007 Julia L. Wilkinson
----------------------

Thank you for subscribing to Yard Salers. Yard Salers email newsletter may be freely distributed in its entirety, so please pass it on. You may reprint any of the articles in this newsletter for any purpose as long as no portion of the article is modified without permission, and this tagline is included:
Yard Salers, www.yardsalers.net
Publisher, Julia Wilkinson, author of the award-winning "eBay Price Guide." and "What Sells on eBay for What"

No part of this publication may be reproduced or stored in a retrieval system, in any form or by any means, electronic, mechanical, photocopy, recording, or otherwise, without the prior written permission of the publisher. Yard Salers makes diligent efforts to obtain accurate and timely information. However, Yard Salers disclaims any liability to any party for any loss or damage caused by errors or omissions in Yard Salers, whether or not such errors or omissions result from negligence, accident or any other cause.
End